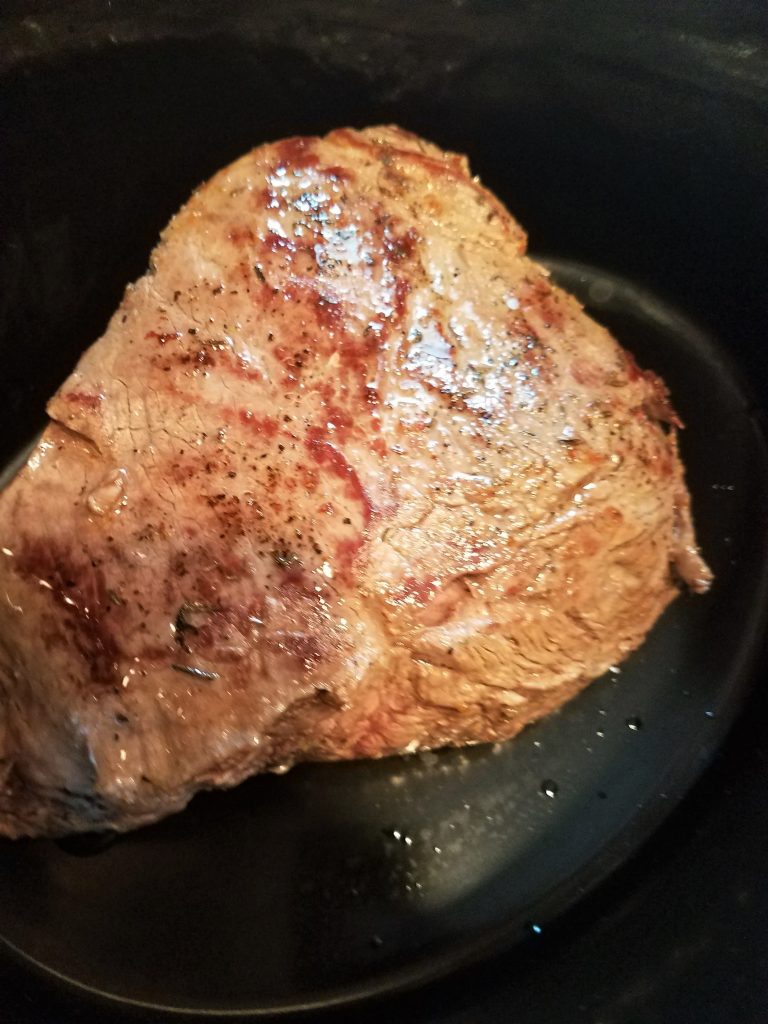 It was a rainy, gloomy day here in Tennessee. It was the perfect day for a glass of red wine and a roast. The smell carried itself through the house as we watched Halloween movies and played with the kids. This one is pretty simple, but it has great flavor! Enjoy!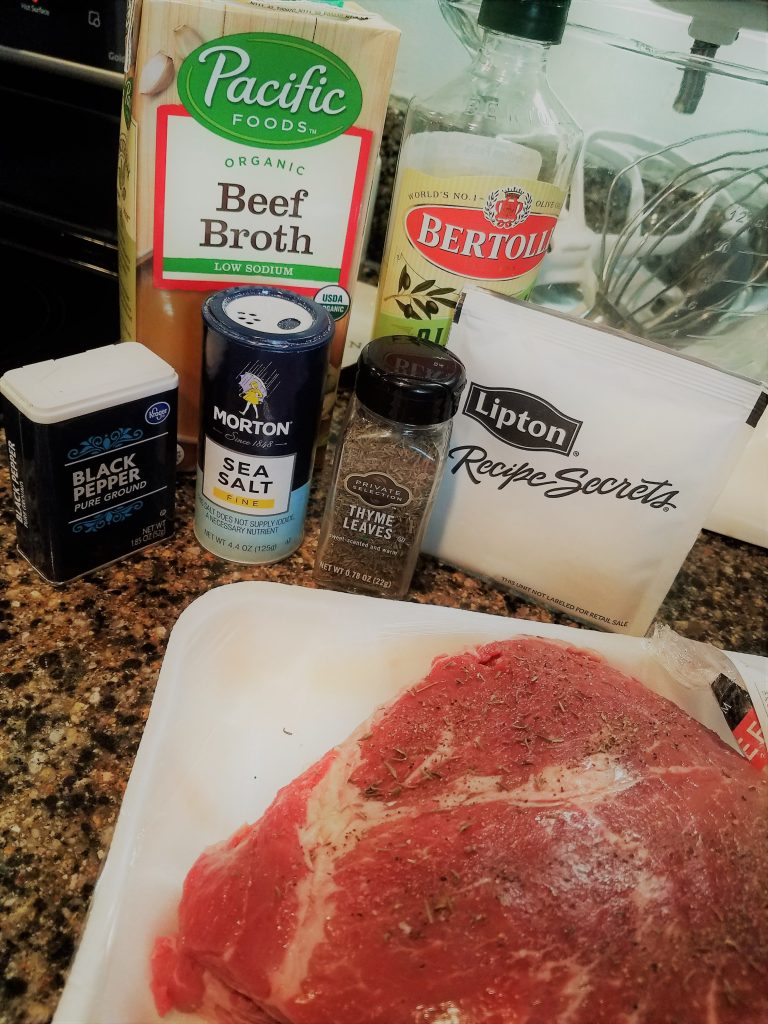 Ingredients:
1-2 lbs of beef roast
1 package of onion soup mix
1 1/2 cups beef broth
Sprinkle of thyme
Sprinkle of salt and pepper (to taste)
Olive Oil (light tasting)
Optional – 1 can of mushroom soup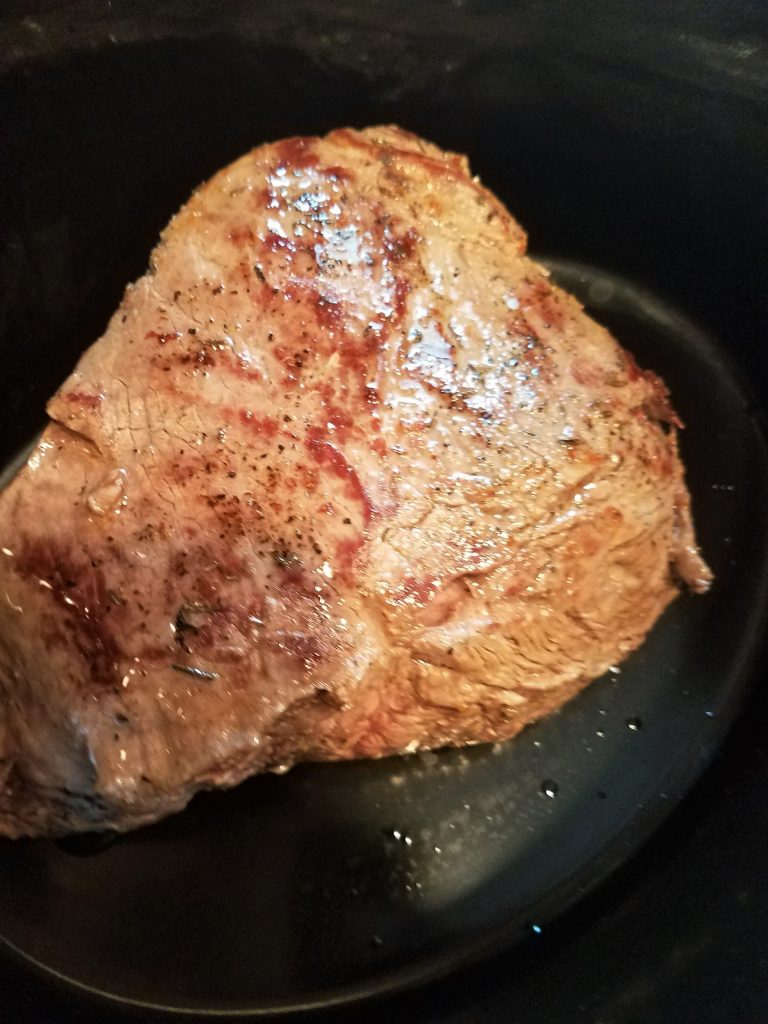 Sprinkle both sides of roast with salt, pepper, and thyme.
Heat olive oil in pan.
Sear roast on all sides until slightly browned on all sides.
Place roast in slow cooker, pour onion soup mix, and broth into slow cooker and mix if needed to coat meat. Add mushroom soup if you are adding to this recipe (I will do so next time).
Cover and cook on low setting for 8-9 hours.
Serve with roasted veggies and/or crusty bread with butter. Don't forget a glass of red wine!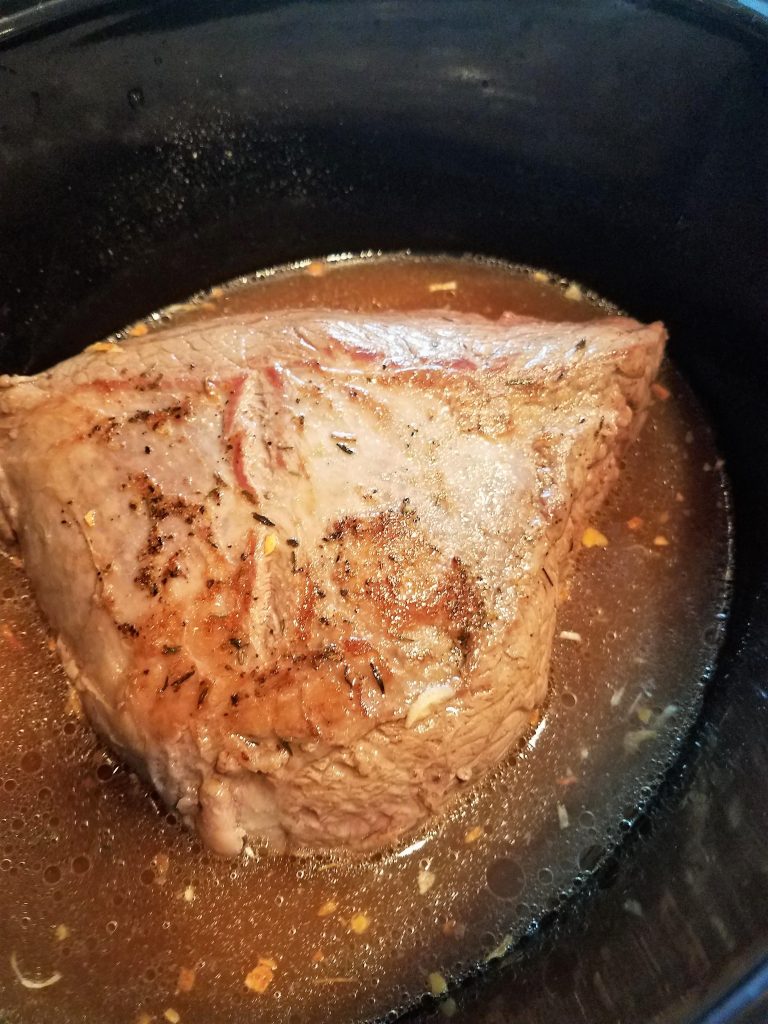 I am not a fav of soggy carrots and potatoes, so we roasted these veggies below at 400 degrees for 35-40 minutes. I coated them in olive oil and sprinkled salt, pepper, garlic powder, Italian season, and thyme.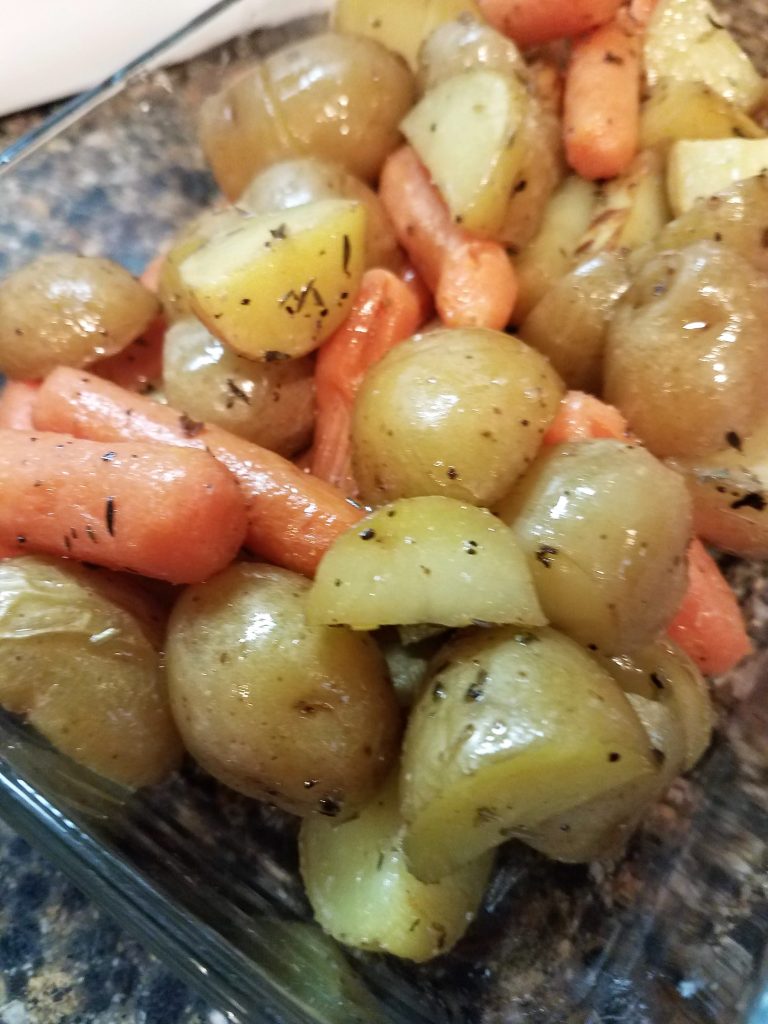 Hope you enjoy! Stay tuned for more yummy fall recipes and a special soup post coming soon!