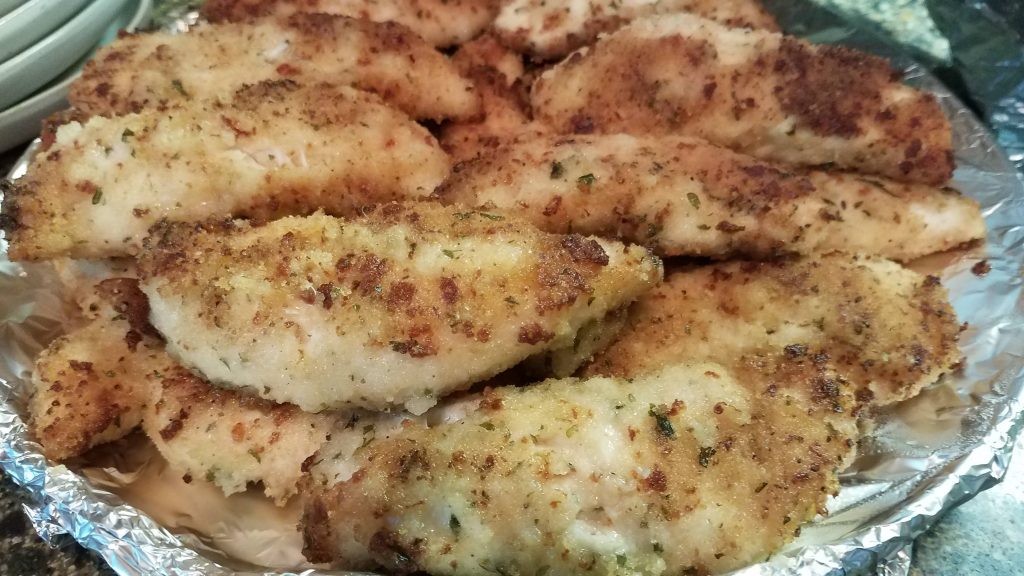 My mom introduced this amazing recipe from https://www.acedarspoon.com/baked-chicken-fingers-2/ to me a few months ago, and it is AMAZING!!! We literally make it at least once a week! We tweaked it slightly….so I have included the link to the original recipe above and our version below. This is my first recipe post…so please give me grace!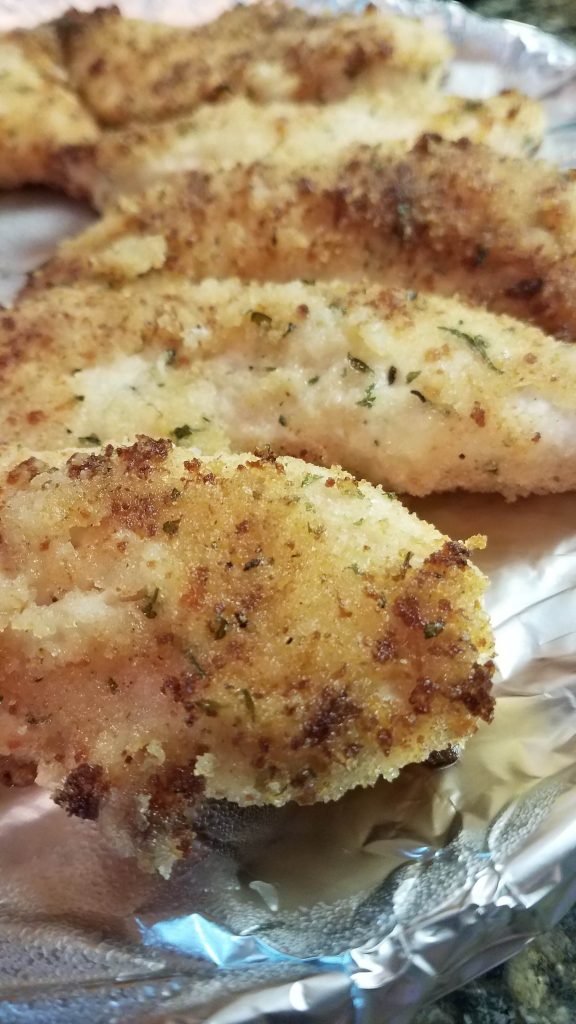 Healthy Chicken Tenders
PREP TIME – 10 minutes
COOK TIME – 25 minutes
TOTAL TIME – 35 minutes
Ingredients:
1 cup italian breadcrumbs
1/4 cup Parmesan cheese
1/4 tsp garlic powder
1/4 tsp salt
1/8 tsp pepper
1/3 cup extra light olive oil
1 pkg of chicken tenders (organic if possible)
Directions:
Preheat oven to 400 degrees. Spray a baking sheet with nonstick cooking spray or use foil and then spray with nonstick cooking spray.
In a shallow bowl, mix the breadcrumbs, Parmesan cheese, garlic powder, salt, and pepper and stir until combined. Set aside. Pour the 1/4 cup olive oil into another shallow bowl.
Dredge the chicken in the olive oil and then into the dry ingredients making sure both sides are coated. Place the tenders on the baking sheet.
Bake for 15 minutes on one side – flip over – bake 10 minutes on the second side. Chicken should reach an internal temperature of 165 degrees F. Sprinkle with fresh parsley and serve warm with ketchup, honey mustard, or bbq sauce. Enjoy!