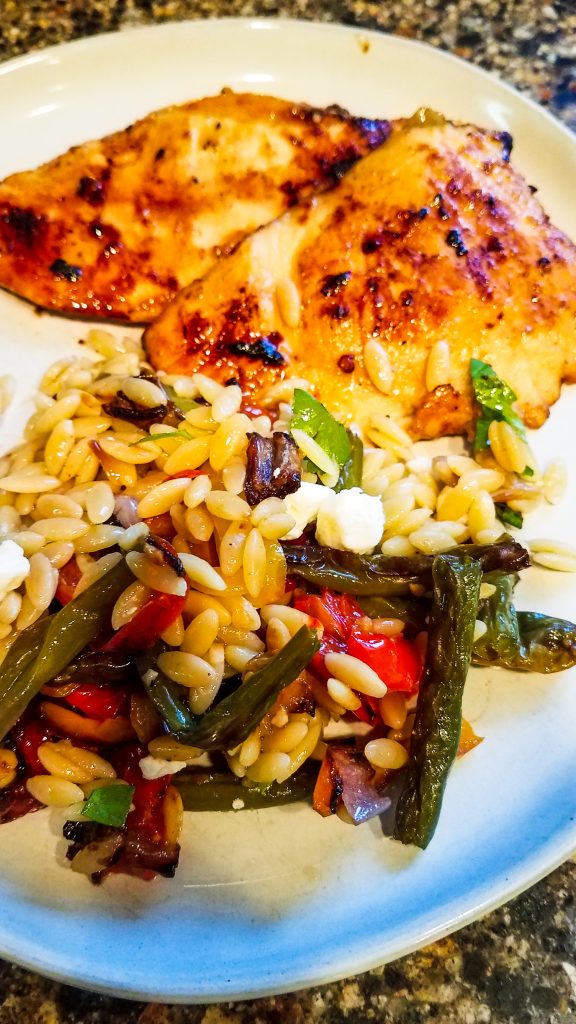 A yummy alternative to a Labor Day meal. Even though I have always TRIED to eat healthy and wholesome food, we are changing our eating habits for the better even more. After having both boys and battling post-pregnancy hypothyroidism, I have had a tough time losing that extra baby weight. Especially after my second son!
These two recipes are no way mine….I just modified them slightly for our needs. The links to the original recipes are below along with pics and slight changes to the meal we enjoyed yesterday for Labor Day. Enjoy!
Spicy Mustard Chicken:
Recipe Credit: https://bunnyswarmoven.net/mustard-chicken-marinade/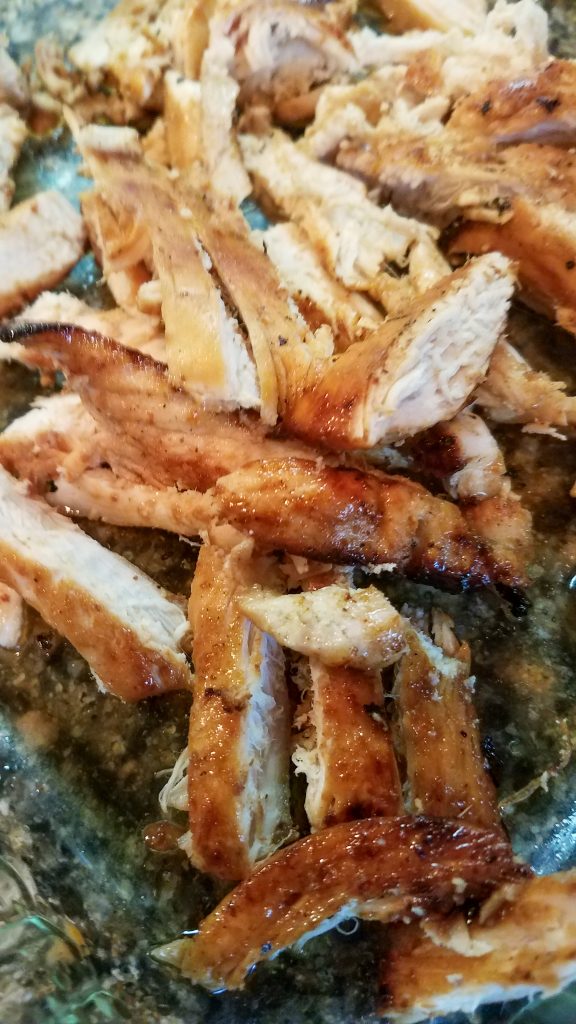 Changes: I swapped the white vinegar for the same amount of white balsamic vinegar (because that was all I had at the time). I also did not marinate overnight – I marinated for 30-45 minutes before grilling and it was still amazing!
The BEST Roasted Vegetable Orzo
Recipe Credit: https://vanillaandbean.com/lemon-garlic-orzo-with-roasted-vegetables/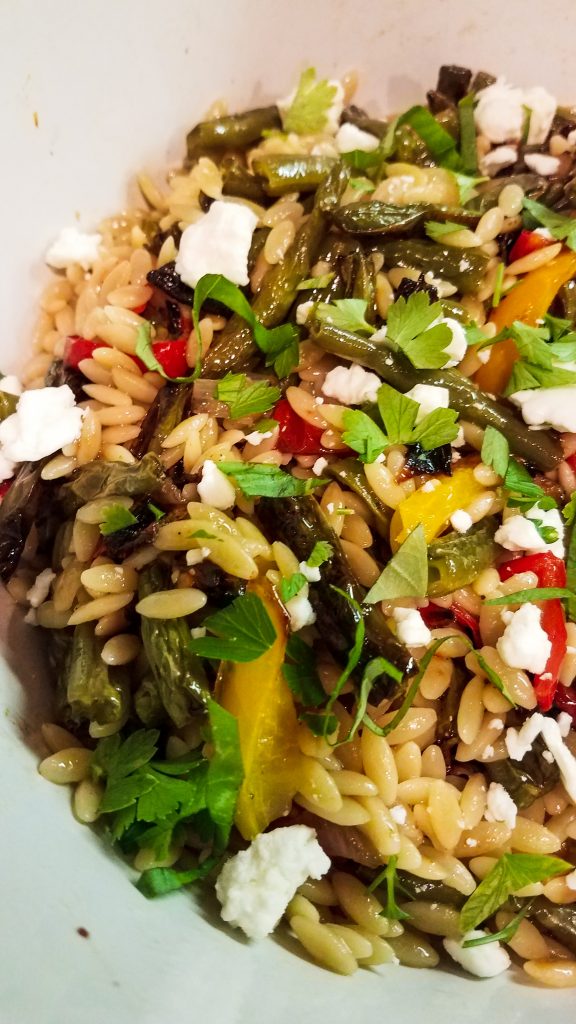 Changes: I swapped green beans (as she suggests) for asparagus, and I often don't put pine nuts (because they are a little pricey). I HAVE included them before, and it does make this dish even more delicious.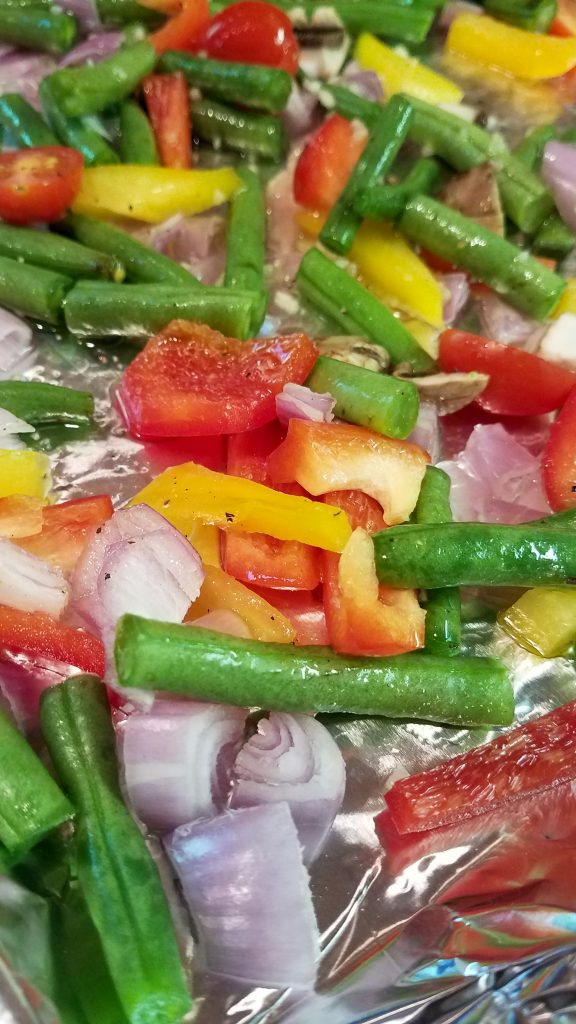 This side dish is INCREDIBLE. I could literally eat it without anything else. Every part….the orzo…roasted veggies….feta….basil….it all works together. I am so glad that I stumbled upon this recipe while visited Vanilla and Bean because it has become a staple in our home. Hope you enjoy as well and check out more recipes from both of these ladies!