THE WHOLE MAMA MERCH STORE IS UP!!!
Here are just a few items from the shop. Visit this link or click on an image to see more!
https://teespring.com/stores/the-whole-mama
AFFILIATES:
Check out many of my favorite things and companies I am happy to be an affiliate with!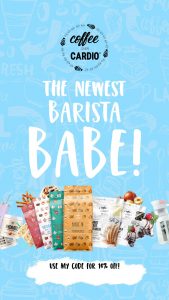 Motherhood and coffee tend to go hand-in-hand! Check it out! I am a new barista babe Coffee Over Cardio, and excited to share their fun flavors with you like the Messy Bun, French Toast, Morning Ya'll, Saturdaze, and more! If you see anything you like, click the link below, enter my code, and you'll get 10% off!!! Enjoy!
10% OFF CODE: 10THEWHOLEMAMAhttp://www.coffeeovercardio.com?aff=13393
As an Amazon Associate I earn from qualifying purchases.
WHOLE MAMA ESSENTIALS
WHOLE KITCHEN
WHOLE CHILD
WHOLE ADVENTURE
TEACHING RESOURCES
BOOK RECOMMENDATIONS (PARENTS)
BOOK RECOMMENDATIONS (KIDS)